During my research on William H. Law, The Sky Pilot of the Great Lakes, I happened upon an archived article of Lighthouse Digest from 2004. The article was written by Lighthouse Digest editor, Tim Harrison. The article was titled "Just who was he?" and was basically a call for information on Rev. Law.
For such a small article, it actually contained a lot of clues that helped in my own research. For one it told me others were interested to find out more about the man, something which help sway my decision to try and turn the research into a book. The article also included a couple of new nicknames given to Law that I hadn't run across yet, "Sky Pilot to Light Housemen" and "Sky Pilot to the lighthouse keepers." Two more key phrases I could use in my library and newspaper searches to find new information.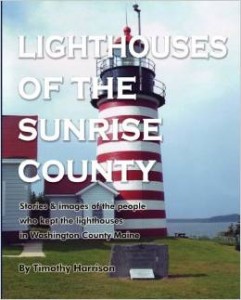 The article also contained the call to action "Let's hear from you" and included and email address to contact them. Now I found this article from 2004 in 2011 and while it was worth a shot to send an email to that address, I fully expected it to bounce back as an invalid address due to its age. So I sent a query to the address introducing myself and requesting any information they may have received in their request. The email didn't bounce. This was a good sign.
At this period I was sending out a lot of "cold calls" like this hoping to find some bit of new information tucked away in some far off place so when I didn't get a response right away I moved on to other leads. About a week later I was in the Upper Peninsula of Michigan. It was nearing the end of a week-long research trip. My wife and I were about 20 minutes out of Manistique when I got an email. The email was from Tim Harrison answering my query.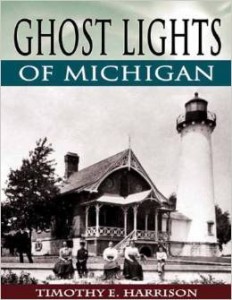 Tim stated that he hadn't received much new information on Rev. Law but did include the information he did have in two of his books, Ghost Lights of Michigan and Lighthouses of the Sunrise County, and that he would love to know more about him. I immediately ordered copies of the books and thanks Tim for the leads. I informed him about my project and naively information him that I would release my findings "in a few months".
"A few months" turned in to a few years, but the project was finally completed and Sky Pilot of the Great Lakes was released. I emailed Tim again apologizing for how long it took and informing him the story was now available. His reply was ecstatic and after reading the book replied, "Since I was somewhat familiar with W. H. Law, having written about him briefly in the past, I was enthralled by your fascinating book. You've done a great job of telling and now saving a valuable slice of maritime history for future generations."
Needless to say, I was very happy with this reply.
—
Buy a copy of Sky Pilot of the Great Lakes at Amazon.com, Avery Color Studios, Barnes & Noble, Foghorn Publishing or pick up a copy at retail outlets and gift shops around the Great Lakes region.
John Kotzian was born in Rogers City, Michigan located on the shore of Lake Huron and raised some 30 miles away in Hillman, Michigan. He is the great-great-grandson of the "Sky Pilot of the Great Lakes", Rev. William H. Law.

His passion for the Great Lakes and its history grew from the stories handed down through both sides of his family about Rev. Law's travels and relatives lost in the sinking of the S.S. Carl D. Bradley.

He currently resides with his wife, Kimberly, in Brooklyn, MI.