This past weekend my wife Kim and I attended the 2014 Great Lakes Lighthouse Festival as vendors. The four-day event provided activities for the young and old including lighthouse tours (aerial, boat or personal vehicle), entertainment, and vendors. The festival boasts over 100 maritime related vendors including lighthouse preservation groups, artists, authors and more.
I was signing copies of Sky Pilot of the Great Lakes and Kim was showcasing her Lighthouse and Nature Photography. We met a lot of nice people and made some new friends among the other vendors and patrons.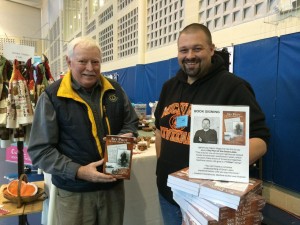 I finally got to meet and spend some time with Tim Harrison, editor-in-chief of Lighthouse Digest Magazine, in person. We had emailed many times in the past about Sky Pilot of the Great Lakes but this is the first time seeing each other in person. Tim was very gracious and helpful in promoting the book for me, in fact I credit him for personally selling a quarter of the total copies of Sky Pilot of the Great Lakes at the event.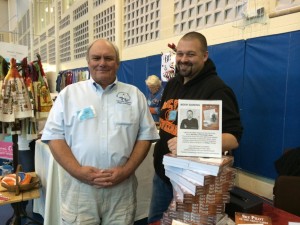 I also got to spend some more time with Terry Pepper, Executive Director of the Great Lakes Lighthouse Keeper's Association. We had met briefly in Mackinaw City last July while I was touring Michigan supporting the book but we had a lot more time at this event to discuss future endeavors. Terry is also a very gracious and helpful supporter of the book and it was good to be able to spend time with him.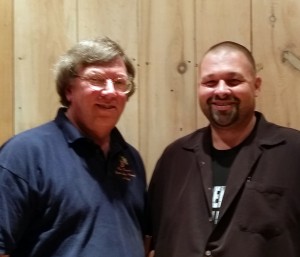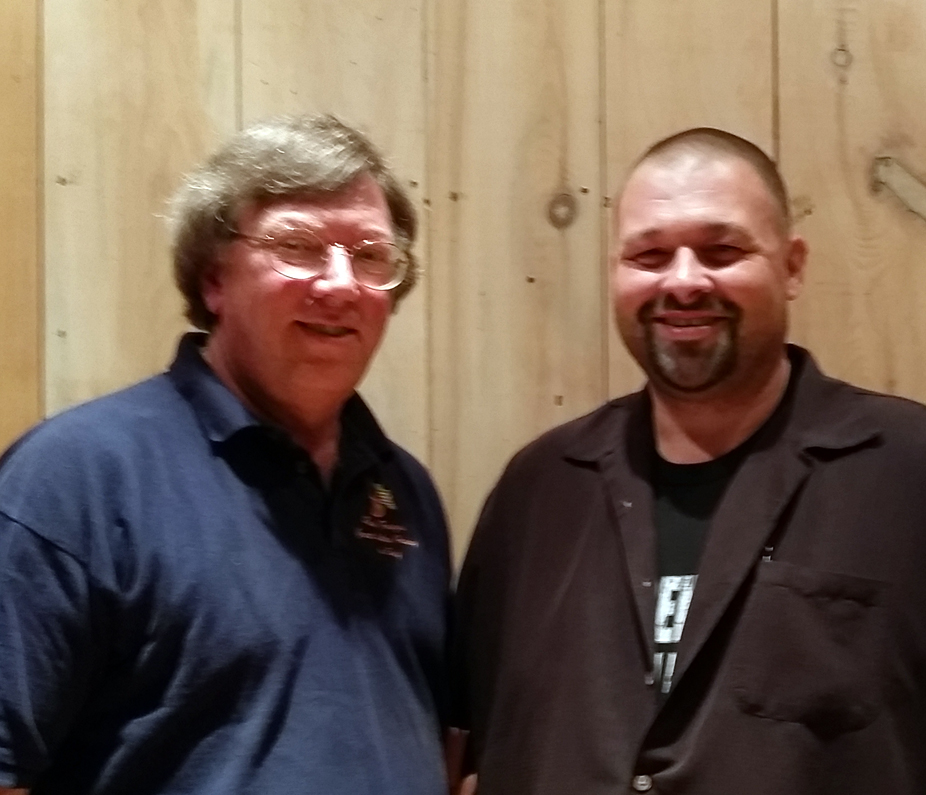 Russ Franzen, of Great Lakes History in Song, was also in attendance and was kept very busy serenading the festival attendees with his catalog of historical songs. If I had to guess which song he played the most at the event I would guess it was his new song about The Sky Pilot of the Great Lakes which he recently wrote after reading the book. I enjoyed sending people who purchased a copy over to Russ's booth and have them request the song. He did a really good job capturing the story in his song and I hope he can get a recording of it soon so everyone can enjoy it. Keep an eye on his website for it.
Grace Truman, author of Storms and Sand: A Story of Shipwrecks and the Big Sable Point Coast Guard Station, was also present at the festival manning a booth near to ours. Grace was a big help in gathering photos and information for Sky Pilot of the Great Lakes and it was good to finally meet in person. We shared many laughs and even more "business talk" – yes there is a business side to writing a book and we shared ideas on how to get the word out for our respective books. If you enjoy a good Maritime History book I highly recommend you check out Storms and Sand.
We also made a new friend in Mike Mishler of Lincat Photography. Mike is a great photographer and his booth carried many great photos of Lighthouses and Great Lakes ships. He was nice enough to invite us to take part in an arts & crafts show he is putting together in Holly, Michigan later this year. Should be a good time and we're looking forward to it.
For those of you who could not attend the festival but would still like a signed copy of Sky Pilot of the Great Lakes, you can order one through my Square Marketplace Store.
John Kotzian was born in Rogers City, Michigan located on the shore of Lake Huron and raised some 30 miles away in Hillman, Michigan. He is the great-great-grandson of the "Sky Pilot of the Great Lakes", Rev. William H. Law.

His passion for the Great Lakes and its history grew from the stories handed down through both sides of his family about Rev. Law's travels and relatives lost in the sinking of the S.S. Carl D. Bradley.

He currently resides with his wife, Kimberly, in Brooklyn, MI.